Proof That Lil Scrappy And Basketball Wives LA Bambi Are An Item
---
( 4UMF NEWS ) Proof That Lil Scrappy And Basketball Wives LA Bambi Are An Item:
The Hip-Hop Socialite recaps the hottest celebrity news and gossip of the last week, and drops a few exclusives….

NEW COUPLE ALERT!! Proof That Lil Scrappy And Basketball Wives LA's Bambi ARE An Item
When Kirk Frost's onetime Love & Hip-Hop: Atlanta sidepiece Mary Jane put her former "friend" Bambi on blast for allegedly hooking up with Lil Scrappy, most of us wrote it off as another angry bird running off at the mouth, but now it appears there's truth to MJ's squawking.
In a recent interview with VLAD TV, Scrappy, who insists he and his baby mama and Love & Hip-Hop: Atlanta co-star Erica Dixon are done, revealed that Bambi came to visit him a few times during his 30-day rehab stint for marijuana addiction in June, but the more blatant clues of the duo's romance can be found on their Instagram pages. 
As far back as last September when Scrappy was suppose to be engaged to Erica, a picture of him canoodling with Bambi popped up on IG, and it immediately got people talking. Of course the "Money in the Bank" rapper denied the rumors via one of his Twitter pages (@lilscrappylive), but now he's free and clear to take up with Bambi...and spend his money on her (we all know how much she loves receiving gifts from men). 
Over the weekend, Bambi posted a picture of her sporting a pair of Jordan sneakers (at least I think that's what they're called - I'm so not a sneaker head) on IG with the caption, "Thx boo...I'm goin outside to play now." The following day, Scrappy posted a picture of his and someone else's feet in the same sneakers, and captioned it, "Had to swoop up them his an hers for me an my boo coped em yesterday we had em first n u know I got the Lil lady some too." (You made need to get someone who speaks trap language to translate that for you.)
Bambi followed suit by posting a similar picture, saying in the caption, "Jus chillin wit my boo or whatevah." If that isn't enough proof that Bambi and Scrappy have made their ghetto match-up official, then look no further than the floor tile and the blue bag in both pictures.
I guess the only thing left to do know is congratulate Bambi on landing another reality show because Mona is going to eat up this storyline on the next season of Love & Hip-Hop: Atlanta.
I'm not a big fan of Broadway plays, but I will be next year when Denzel Washington takes on the role of Walter Lee in the Broadway revival of Lorraine Hansberry's classic A Raisin In The Sun!!
Along with Denzel, the play will feature Sophie Okonedo as Walter Lee's wife Ruth, Anika Noni Rose in the role of his sister Beneatha, and the legendary Diahann Carroll as the family matriarch, Lena.
The revival will open April 3, 2014 at the Barrymore Theatre -  the very same venue where the original production opened 55 years ago. Unfortunately for a lover of all things Denzel like myself, the play will only run for 14 weeks…but guess who'll be in the audience every night of those 14 weeks?? 
Bella Escritor Releases Another Excerpt From Quarterback Keeper
Let me precede this by saying I don't co-sign women who have been involved with famous men writing write tell-alls, but since they keep writing them, I'm going to keep reading them. 
Last month, I brought you an exclusive interview with Bella Escritor, who's currently penning a book about the 10-year relationship she claims to have had with NFL star, Michael Vick. A couple of weeks ago, she sent me a direct message on Twitter with a link to the latest excerpt from the book, which details the aftermath of the shooting at Michael's ill-fated 30th birthday party in 2010. 
According to reports, Quanis Phillips, one of the co-defendants in the infamous dog fighting case that put Michael behind bars for 17 months, was the victim in the shooting — and he was shot after a confrontation with Michael that started when he was asked to leave the party by the football great and his brother, Marcus Vick. Now that I've filled you in on the background information, check out the excerpt from Bella's book below.
"I wasn't at the birthday party and I didn't know who did what.  All I knew at that point was something about cake being thrown around, a disrespectful former dog-fighting co-defendant showing up and getting shot outside of the club.  Mike didn't fill me in on every single thing that happened either, he just told me what I think he needed me to hear.   What he said was enough for me to now know who did it and what for. He kept talking in this sad tone about how much he loved his brother and would do anything for him, but in order for him to keep his job, he was going to have to take everyone's advice, including his coach, and cut Marcus off.
That shocked me right there. I couldn't believe after all Marcus had done in the past, Mike was finally willing to separate himself from his brother's bullsh*t.  I had gotten to know Marcus over the years and considered him my own little brother.  In fact, that is what we addressed each other as 'Baby bro and Big Sis'.  I was always on his side, but I couldn't do anything but agree with Mike in this case."
Although police later claimed they knew who the shooter was in the incident, no charges were ever filed because the victim did not cooperate with investigators. 
Bella hopes to release Quarterback Keeper in the fall.
To keep up with Mara The Hip-Hop Socialite, follow her on Twitter @hiphopsocialite and Instagram @thehiphopsocialite.
Related articles
Anika Noni Rose, Atlanta, Bambi, Denzel Washington, Instagram, Lil Scrappy, Lorraine Hansberry, Love & Hip Hop Atlanta, Love & HipHop, Michael Vick, Raisin In The Sun, Scrappy
We give the news and nothing but the news! So help us God!!!
Most Commented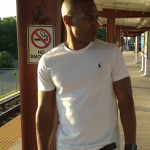 Sponsors