Pusha T My Name Is My Name Now Available For Streaming
---
( 4UMF NEWS ) Pusha T My Name Is My Name Now Available For Streaming:
With a week to go before the official release of his debut solo album My Name Is My Name, Pusha T is giving listeners the chance to hear the entire project via Myspace. Check out the 12-track LP featuring guest appearances by Rick Ross, Jeezy, 2 Chainz, Big Sean, and Kendrick Lamar by heading over to myspace.com.
My Name Is My Name will be available for purchase October 8th.
Related articles
Most Commented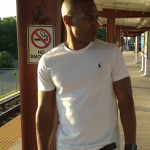 Sponsors