Racist Stop And Frisk Video Goes Viral
---
( 4UMF NEWS ) Racist Stop And Frisk Video Goes Viral:
A video of two Philadelphia police officers racially abusing two pedestrians in a stop-and-frisk went viral Friday, drawing attention to problems with out of control cops from local media.
The two officers stopped the men after one of the men said hi to another pedestrian in the North Philadelphia neighborhood.
"You don't say 'Hi' to strangers," Nace told him. "Not in this neighborhood," his partner added.
During the 16-minute recording, Nace told one of the men: "We don't want you here, anyway. All you do is weaken the f—ing country."
"How do I weaken the country? By working?" the man asked.
"No, freeloading," Nace replied.
Related articles
Most Commented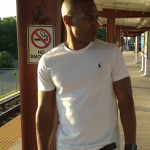 Sponsors