Rapper Arrested For Firing Gun Outside Nightclub
---
( 4UMF NEWS ) Rapper Arrested For Firing Gun Outside Nightclub:
Rapper Stew Deez, on tour with the Grammy Award-winning hip-hop group Bone Thugs-n-Harmony, was arrested Friday after firing a gun outside a concert venue on Long Island, Suffolk County Police said.
The rapper, whose real name is Steward Howse, was charged with reckless endangerment and weapons possession.
Investigators say Howse fired a gun into the air as a group of people fought in the back parking lot of The Emporium in Patchogue.
No one was injured. Reps for Bone Thugs-n-Harmony didn't respond to a request for comment Friday night.
Most Commented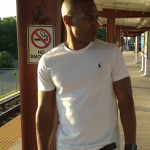 Sponsors