Rapper Crunchy Black Arrested For Meth Possession
---
( 4UMF NEWS ) Rapper Crunchy Black Arrested For Meth Possession:
Crunchy Black of Three 6 Mafia fame was arrested in Las Vegas on Tuesday and booked for possession of narcotics and providing a false name, TMZ reports.
Early Tuesday morning, the Memphis MC was stopped for crossing an intersection while the "do not cross" light was flashing. A search of the Oscar-winning musician found that he was in possession of meth.
The police report also contained Crunchy's comment after being arrested when he told cops, "Oh damn. I was trying to buy that powder, not meth."
Crunchy, legal name Darnell Carlton, is also wanted in Minnesota for allegedly assaulting his girlfriend.
Most Commented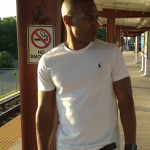 Sponsors