---
( 4UMF NEWS ) Rapper The Jacka Killed:
A Bay Area rapper whose music has influenced the West Coast hip-hop scene across three decades was gunned down in East Oakland Monday night.
Dominic Newton, AKA "The Jacka," was shot in the head at 94th Ave. and MacArthur Blvd. at 8:15 p.m., KPIX reported.
Police do not have a suspect.
The 37-year-old Pittsburgh, Calif., rapper made his debut in 1999 as part of the group Mob Figaz, whose album "C-Bo's Mob Figaz" reached No. 63 on Billboard's Hip Hop chart. Known as a strong writer and for being Muslim, The Jacka released the solo album "What Happened to the World" last year.
Tributes poured in on social media, from Wu-Tang Clan rapper Raekwon to Portland Trailblazers point guard Damian Lillard.
"R.I.P to "The Jacka" ... Oakland Rap Legend ! Life was taken tonight IN OAKLAND. Got to do better toward our own man," Lillard tweeted.
Most Commented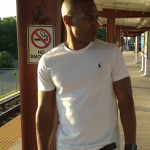 Sponsors