Rasheeda Husband Busted Cheating
---

( 4UMF NEWS ) Rasheeda Husband Busted Cheating:
The liars had this but pics are worth a thousand words. the first to should be oh Shhhhhhh! Peep the story!
MediaTakeOut.com TOLD YOU GUYS that there was TROUBLE IN RASHEEDA'S MARRIAGE . . . and that Rasheeda was accusing her husband Kirk of CHEATING . . . well it looks like she was RIGHT.
MediaTakeOut.com EXCLUSIVELY got its ahnds on pics from a PRIVATE POOL PARTY - thrown by Love And Hip Hop star Benzino, R&B singer Bobby V, and Kirk. There was plenty of liquor, KUSH . . . and HEAUX.
And by the looks of these pics. Kirk seemed to have PARTAKEN IN ALL THREE!!!
We feel so bad for his wife Rasheeda. She was just on Twitter the other day talking about how they FIXED the problems in their marriage. Obviously she was WRONG . . .
Related articles
We give the news and nothing but the news! So help us God!!!
Most Commented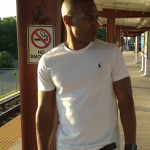 Sponsors