Ravens Player Arrested For Animal Abuse
---
( 4UMF NEWS ) Ravens Player Arrested For Animal Abuse:
Online court records show former Baltimore Ravens defensive tackle Terrence Cody has been indicted on animal cruelty charges.
The records show that the indictment against the 26-year-old of Reisterstown was returned Monday by a Baltimore County grand jury. The Ravens also announced Monday on their Twitter feed that the team terminated Cody's contract.
He was indicted on two counts of aggravated animal cruelty against his Mastiff, 5 counts of animal cruelty involving a dog, 5 counts of animal cruelty involving an alligator and one count of possession of an alligator.
Baltimore County Police said on the department's Twitter feed that Cody had been released on $10,000 bail.
On Jan. 23, Cody's agent, Peter Schaffer, called the investigation into Cody "shameful." He said Cody took his dog to a veterinarian for treatment, and the pet subsequently died.
Related articles
Baltimore County, Baltimore County Police Department, Baltimore Ravens, Cruelty to animals, Indictment, Maryland, Peter Shaffer, Ravens Player Arrested For Animal Abuse, Reisterstown, Tackle (American and Canadian football), Terrence Cody, Twitter
Most Commented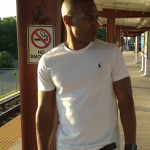 Sponsors