---
( 4UMF NEWS ) Ray Rice Robbed:
An unusual amount of athletes homes have been burglarized lately. Two members of the Miami Heat and now Ravens running back Ray Rice.
Baltimore County police say the Reisterstown home of Baltimore Ravens running back Ray Rice was burglarized over the weekend, and $2,000 and two guns were stolen.
Rice wasn't home last weekend, but a friend watching the house reported the burglary. Surveillance footage captured the robber breaking into the rear of the home and ransacking the house. Police say their investigation is ongoing.
Related articles
We give the news and nothing but the news! So help us God!!!
Most Commented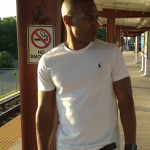 Sponsors