Real Husbands Of Hollywood Episode 7
---
( 4UMF NEWS ) Real Husbands Of Hollywood Episode 7:
What started out as a gag on the BET Awards has now turned into a full-fledged "scripted reality series."
Created by Kevin Hart, BET's "Real Husbands of Hollywood" — loosely based on Bravo's "Real Housewives" series — follows the daily lives of the actor/comedian and some of his celebrity friends, including Boris Kodjoe, Duane Martin, J.B. Smoove, Nick Cannon, Nelly and Robin Thicke as they adventure through their "surreal life" in Hollywood. Common, Trey Songz, Shaquille O'Neal, Jay Leno, Ed O'Neill and Faizon Love are also among a number of other special guests set to make appearances on the show.
In episode seven of "Real Husbands of Hollywood," JB lands a new hidden-camera prank show and Kevin receives some surprising news.
Watch "Real Husbands of Hollywood" Episode 7 below:
[springboard type="video" id="675587" player="4umf001" width="400" height="300" ]
Related articles
We give the news and nothing but the news! So help us God!!!
Most Commented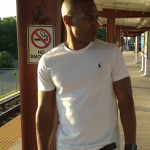 Sponsors