The Real Talk Show Is Returning
---
( 4UMF NEWS ) The Real Talk Show Is Returning:
…and the good news just keeps on coming for 'All The Way Home' singer Tamar Braxton!
For, after scoring multiple 2014 Grammy Award nominations here, the entertainer has seen her hit TV show 'The Real' cleared in 70% of the nation for 2014, set to see it dominate more television screens than ever before!
Set to air on all FOX owned stations, a number of States have seen a number of their own networks purchase the show as to capitalise on its continued success!
On the news Warner Bros' Ken Warner shared:
"Our traditional station partners have joined the Fox Stations in embracing all of the excitement that is 'The Real. This year, more so than in most, there are limited opportunities for new shows and we are thrilled stations have selected 'The Real' as their choice."
Sound off below, thanks for the comments.
Related articles
Most Commented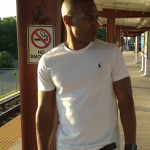 Sponsors