Realtor Caught Having Sex In House She Sold
---
( 4UMF NEWS ) Realtor Caught Having Sex In House She Sold:
She did the deed after it was signed. A 22-year-old Houston real estate agent was caught having sex in the vacant home she had just sold the day before, police said.
The new owners of the suburban Friendswood home pressed criminal trespassing charges against Kayla Marisa Seloff and Joshua Leal, 27, early Saturday, the Houston Chronicle reported.
A neighbor had dialed 911 around 5 a.m. to report seeing two people with a flashlight entering the empty house.
Friendswood officers looked inside the home minutes later to find the pair together on the floor of one of the rooms having a "passionate rendezvous," according to an arrest report cited by KTRK-TV.
Investigators said Seloff initially told police she and Leal were married and had purchased the E. Castle Harbour home themselves.
Seloff fessed up to being the realtor for the home rather than the owner when they found a marijuana baggie and a glass pipe in her car, police said.
She admitted the weed and paraphernalia were hers and that the real new owners had closed on the property Friday, according to police.
Farrah Abraham confirms breakup with boyfriend
Seloff and Leal were incarcerated Saturday morning on $1,000 bail on the trespassing charges. She wasn't charged for the pot.
The Houston Association of Realtors website listed Seloff as working for Simien Properties. Her profile had been scrubbed from the site Tuesday night, and Seloff did not appear on Simien's website, either.
Representatives for the company didn't immediately return a request for comment.
Most Commented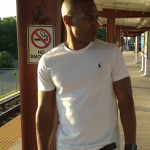 Sponsors