Reggie Bush Out With Pregnant Girlfriend
---

( 4UMF NEWS ) Reggie Bush Out With Pregnant Girlfriend:
Miami Dolphins baller Reggie Bush was spotted taking his very pregnant girlfriend, Lilit Avagyan, around L.A. Pics of the twosome cuddled up and bumping around inside...
Reggie treated the mother of his kid-on-the-way to a little shopping spree on Robertson Blvd. this weekend. Lilit's reportedly about 7 months along as she rocked her leggings and sneakers and a comfy sweater for the outing. So the twosome just have a little while longer before this baby pops out.
Maybe Lilit will send Reggie's ex Kim K. some pregnancy advice since she's further along. Or not.
Good luck you two...
Related articles
We give the news and nothing but the news! So help us God!!!
Most Commented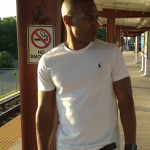 Sponsors