Ric Flair's Son Found Dead
---
( 4UMF NEWS ) Ric Flair's Son Found Dead:
Tragic news from the world of wrestling: Reid Fliehr, 25-year-old son of famed wrestler Ric Flair, has been found dead in a Charlotte hotel room.
Charlotte-Mecklenburg County police received a call about 10:30 ET Friday morning about an unresponsive man at a Marriott Residence hotel. The current police report indicates that foul play is not believed to be involved in Fliehr's death.
Fliehr, who wrestled under the name "Reid Flair," had been working in Japan and was scheduled to tour with his father this weekend. Ric Flair had recently rejoined the WWE, and Reid was expected to follow in his father's footsteps.
"We are heartbroken to confirm that Ric's son, Reid Fliehr, has passed away today March 29, 2013 in Charlotte, NC," Flair's agent, Melinda Morris Zanoni of Legacy Talent and Entertainment, said in a statement. "The investigation into the cause of death is ongoing. Reid was 25 and an incredible son, brother, friend, and professional wrestler. No words can describe the grief that Ric and his family are experiencing and they do request privacy during this devastating time."
Wrestling icons including Roddy Piper, Eric Bischoff and Kurt Angle expressed their sympathies via Twitter.
Related articles
Most Commented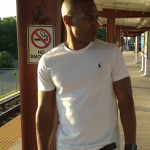 Sponsors