Rich Homie Quan Explains Absence From BET Awards
---
( 4UMF NEWS ) Rich Homie Quan Explains Absence From BET Awards:
Rumors surfaced of Rich Homie Quan leaving the BET Awards early after becoming angry over a rescheduling conflict that took him off the main stage, and the Atlanta emcee addressed the situation.
Just two days after the event, Quan sat down for an interview on San Francisco's KMEL and told host Shay Diddy, "To set the record straight, no I did not get into it with BET. We did not have a big ol' argument. Yesterday, I was here doing interviews and stuff like that. The time they say everything could've transpired, I was in the air on a plane, had my documents. I had my lawyers to reach out. I have no bad blood towards BET."
Rich Homie also addressed his relationship with Young Thug and admitted that he didn't see any future collaborations on the rise for them, "That's still my dog. He's working on his solo career. I'm working on my solo career right now."
Most Commented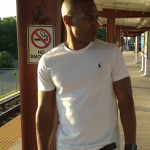 Sponsors