Rick Ross' Hood Billionaire First Week Sales
---
( 4UMF NEWS ) Rick Ross' Hood Billionaire First Week Sales:
Rick Ross has been steadily promoting his new Hood Billionaire album and the sales from the first week are in. Ricky Rozay's latest project is slated to move 60K-65K units. That is a far cry from the first week sales of his last album Mastermind, which sold 184,726 in its first week out of the gate.
On a brighter note for Eminem and his crew over at Shady Records, their compilation album Shady XV managed to pull in some big numbers. After just one week, Shady XV is expected to move 140K-150K units, which should be enough to snag the number one spot on the Billboard charts.
Congrats to Em and them!
Related articles
Most Commented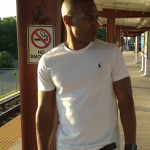 Sponsors