---
( 4UMF NEWS )Rihanna Brings Puma Back:
The singer, 27, was all smiles as she made her way through the New York Airport, just two days after making her first appearance in the company's latest Puma ad campaign.
Wearing a heavy camouflage Puma jacket and a black and white football jersey bearing the number 12, Riri also sported the same Puma cap she was spotted wearing to dinner in LA on Wednesday.
It wasn't all sportswear of course - the Barbadian beauty put her own stylish touch to the outfit with a pair of faded ripped jeans and a cute pair of platform heels.
Rihanna's collaboration with the iconic brand was confirmed in December, with the star making just over $1m, according to the NY Daily News.
She is also serving as the brand's global ambassador for women's fitness, and on Wednesday they revealed their first black and white print ad of her modelling a pair of their new Pulse XT sneakers.
It's not all business for the popstar these days either - according to reports she has recently reignited her romance with Leonardo Di Caprio.
According to InTouch Magazine, the two are dating again  but this time the Stay singer is looking for someting a little more serious.
'Rihanna went running back to him shortly after Coachella. She just couldn't get over him,' a source told the magazine. 'She's still really into him.'
It reported that Ri ended it with the Titanic star because of his unwillingness to commit, which is something she intends fixing
'Right now, they pretty much just hook up and go to each other's houses late at night, but Rihanna's holding out hope that Leo will eventually commit. She's obsessed,' they added.
Most Commented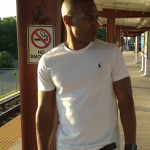 Sponsors