Rihanna Ft Kanye West And Paul McCartney (DJ Mustard Remix) – FourFiveSeconds
---
DJ Mustard puts a flip on Rihanna's new single "FourFiveSeconds":
Rihanna with help from Kanye and Paul McCartney got another hit. Check the song out.
Related articles
Beyoncé Knowles, Clean Bandit, Disc jockey, Dolla (rapper), ITunes, Kanye West, Paul McCartney, Rather Be, Remix, Rihanna, Rihanna Ft Kanye West And Paul McCartney (DJ Mustard Remix) - FourFiveSeconds
We give the news and nothing but the news! So help us God!!!
Most Commented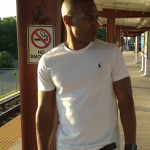 Sponsors