Rihanna Twerks For Carnival
---
( 4UMF NEWS ) Rihanna Twerks For Carnival:
There is a lot of talk about certain stars 'twerking in America' but you ain't seen nothing yet, until you take a trip to the islands for a Carnival.  Wine, grind, wuk up, sip something and let your inhibitions go.
This past weekend, Rihanna was spotted letting her hair down and having fun as she hit up some Crop Over festivities. She was joined by her friends Capricorn (former assistant to Diddy) and Melissa Forde as well as some of her hometown buddies as they took Barbados by storm.
Rihanna was having a blast in her Carnival attire and all-star sneakers. She was styling and profiling exhibiting her island pride. The Bajan song bird wore her hair short, sweet, and curly. Rih really showed off her dance moves take a look below.
[Source]
Related articles
Most Commented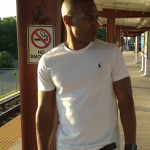 Sponsors