Robbers Beat Down By MMA Cashier
---
( 4UMF NEWS ) Robbers Beat Down By MMA Cashier:

A southside convenience store clerk turned the tables on a pair of accused robbers on July 10 on South Wayside near Interstate 45.
Mayura Dissanyake works at a Fuel Depot, but he's also a semi-professional mixed martial arts fighter.
He was behind the counter when he noticed his co-worker returning to the store after a run to the bank.
Dissanyake saw two men jump out of an SUV and attack his co-worker. They were trying to grab the bank bag he was carrying.
He saw two men jump out of an SUV and attack his co-worker, trying to grab the bank bag he was carrying.
The stores surveillance cameras were recording as Dissanayake ran outside and kicked one of the alleged robbers in the face.
"The first guy I saw, I just kicked him in the face," he said. "Then I punched the other guy."
They were moves he learned from cage matches. Dissanyake has been involved with mixed martial arts for more than a decade. He says he was the national champion for five consecutive years in his native Sri Lanka.
"We learn how to punch, how to kick and all that stuff you can use in the streets," Dissanayake said.
In the video, you see the accused crooks begin their retreat and the get-away car getting further away. As they ran, Dissanayake threw a punch that knocked one of the guys to the ground. His friends and accomplices left him there.
"I just kicked him until he lays down on the floor," he said. "Until he stopped moving cause I wasn't sure if he had a knife or a gun so I wanted him to stop moving."
Police arrested the man who was identified as 33-year-old Odell Mathis. He has been charged with robbery with bodily injury. His partner and the driver got away, but customers of the Fuel Depot still call this a feel good story.
Of course, everyone feels good except Mathis.
KPRC Local 2 asked the Houston Police Department for Mathis' mug shot, but they said he could be wanted for other crimes and want to use his mug shot for some lineups.
Related articles
We give the news and nothing but the news! So help us God!!!
Most Commented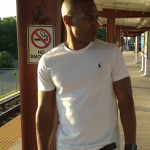 Sponsors