Robbie Williams Drops $9 Million On Holiday Home
---
( 4UMF NEWS ) Robbie Williams Drops $9 Million On Holiday Home:

ROBBIE WILLIAMS has the perfect person to call on if he needs a cup of brown sugar – he's bought a holiday home close to MICK JAGGER.
The singer has splashed out £9million on a property in Mustique in the Caribbean.
Rob recently picked up £2.1million after selling the five-bedroom LA mansion where he and AYDA married in 2010.
He decided to treat himself and his family following the success of his Take The Crown Tour, which hits Wembley on July 5 before continuing around the world. The private island, one of a group called The Grenadines, has long been a favourite haunt of royalty and the rich and famous.
As well as the ROLLING STONES singer, fashion designer TOMMY HILFIGER has a house nearby.
At least that means his trunks are sorted.
The Duke and Duchess of Cambridge are fans of the place, too.
A source said: "Robbie's been looking for a home in the Caribbean for some time. He thought about the Bahamas but fell in love with Mustique, and decided to take the plunge last time he and Ayda visited in May. He's had a great year with a sold-out tour which helped sway their decision. Him and Ayda love the privacy of the place.
"Seeing as there's only a handful of restaurants, he's bound to bump into famous neighbours. They plan to spend a lot of time there. It's the perfect place to unwind."
Mick has treated guests to an impromptu performance in the past, but with Rob around there could be a battle for the mic.
They both love a pout.
Last night it was claimed Robbie insisted on staying put in his plush hotel room in Glasgow during a fire scare caused by an electrical fault last Monday. A source said: "Someone asked Robbie to leave but he just refused."
We give the news and nothing but the news! So help us God!!!
Most Commented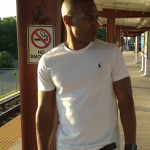 Sponsors