Robin Williams Dead Of Apparent Suicide
---
( 4UMF NEWS ) Robin Williams Dead Of Apparent Suicide:
Beloved actor Robin Williams was found dead on Monday, police reported.
He was 63.
The apparent cause of death was suicide, authorities said. According to his publicist, Williams had been battling severe depression.
Williams was best known for his starring roles in classic comedies like Mrs. Doubtfire and Jumanji. He won the Academy Award for Best Supporting Actor for his portrayal of Dr. Sean Maguire in Good Will Hunting. He rose to fame while playing Mork the alien in the TV show Mork & Mindy, a Happy Days spinoff.
Most recently, Williams had starred in the new CBS sitcom 'The Crazy Ones.' It was cancelled after just one season.
Susan Schneider, the actor's wife, released the following statement to the New York Times' Dave Itzkoff:
"This morning, I lost my husband and my best friend, while the world lost one if its most beloved artists and beautiful human beings. I am utterly heartbroken. On behalf of Robin's family, we are asking for privacy during our time of profound grief. As he is remembered, it is our hope that the focus will not be on Robin's death but on the countless moments of joy and laughter he gave to millions."
Most Commented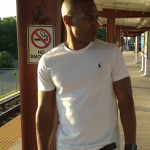 Sponsors