Roy Hibbert May Be On The Move To Cleveland Cavs
---
( 4UMF NEWS) Roy Hibbert May Be On The Move To Cleveland Cavs :
Imagine a big 4 in Cleveland. While Roy Hibbert struggled in the playoffs and had season averages of 9.3 ppg, 5.5 rpg and 2.2 blocks a game, he still fills in a rather vacant spot in the Cavs lineup: center. The Cavs do not have a definitive starting center, and the controversy between starting Tristan Thompson, Anderson Varejao or Brendan Haywood in the paint isn't one the Cavs should drag on into the season. The Pacers, especially Roy Hibbert, struggled to stay consistently motivated in the Eastern Conference Finals against LeBron James and the Miami Heat. If Hibbert wants to play with LeBron, he must play with a better attitude. Doing so can offer something the Cavs desperately need: rim protection. None of the three players mentioned earlier who are in contention to start at center for Cleveland average more than 1.4 blocks per game, which inadvertently increases the value of Hibbert, who can only improve from last year's averages.
Reports say the Cavs are prepared to offer Dion Waiters, Brendan Haywood and a first-round pick. It's the Cavaliers' discretion as to whether or not the uprise of Dion's potential, Brendan's veteran experience and a rookie outweigh a very ambiguous Roy Hibbert. Dion has had chemistry issues with the team and Haywood is coming off a season of injuries in his 12 year career, so this trade could be bigger than just a solution for the lack of rim protection. Regardless, a team with LeBron James, Kevin Love, Kyrie Irving and Roy Hibbert is pretty enticing. The rumors also show the Cavs are not done with improving their roster, and will continue to find opportunities in the league. We await to see what other exciting changes make to their roster with the team's very flexible salary cap.
Most Commented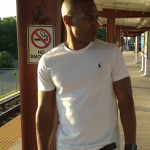 Sponsors