Runner Finishes 366 Marathons In 1 Year
---
( 4UMF NEWS ) Runner Finishes 366 Marathons In 1 Year:
Annette Fredskov has completed an impressive task: 366 marathons in 365 days. That's one marathon per day for an entire year. As if that's not impressive enough, the 41-year-old Næstved, Demark native finished strong on Sunday with an amazing flourish, running two marathons in just under 11 hours.
While this obviously takes dedication and endurance, it also requires a level of motivation. Fredskov was diagnosed with Multiple Sclerosis three years ago, but hasn't let it hinder her. "Three years ago, I was diagnosed with multiple sclerosis and today I have – without any medication – no problems or symptoms of MS. I believe that running marathons has played a large role in the fact that I am healthy today," she writes on her website.
"Two years ago, I thought the same thing most people think: 'Running a marathon isn't healthy. A marathon is damaging to the body and it takes a long time to recover.' I have now changed my mind. Marathons are the best things that have happened for my body and soul," she continued.
Fredskov is a beast and an inspiration to anyone who refuses to let physical obstacles stand in the way of them doing the remarkable.
Related articles
Most Commented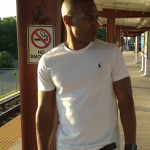 Sponsors