Russia Suing Ukraine For $1B
---
( 4UMF NEWS ) Russia Suing Ukraine For $1B:
Russian lawmakers are suing Ukraine in an international court for approximately $1 billion–an amount lawmakers feel is reasonable compensation for the suffering caused to Russian citizens.
Lawmakers of Russia's Duma have asked Russia's Investigative Committee to supply material evidence on Ukraine's shelling of Russia's Rostov region. The lawmakers plan to also use evidence gathered from local residents of Rostov in their suit, reportedly.
Lawmaker Roman Khudyakov (LDPR) said that he believed the sum was fair compensation for the suffering caused to Russian citizens. Khudyakov factored the number of Russian victims into the calculation.
"More than once has our territory been shelled," stated Khudyakov. "People have been killed and wounded, and many Russians have suffered damage to their property. The neighboring nation must be brought to justice for these crimes, and the international community ought to provide an assessment of [Ukraine's] actions. We believe that the shelling was deliberate.
The foreign ministry has expressed criticism about the shelling of Russian territory in the past, and demanded that the actions cease.
Related articles
Most Commented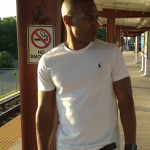 Sponsors