Russian Women Arrested For Twerking At WWII Memorial
---
( 4UMF NEWS ) Russian Women Arrested For Twerking At WWII Memorial:
A Russian court fined and jailed a group of women who posted a video of themselves 'twerking' in front of a World War II memorial on the country's Black Sea coast.
Prosecutors in Novorossiysk sentenced 18 year old Margarita Radetskaya, to 15 days in jail for "petty hooliganism," along with a Yana Kutakova, 24, and Yekaterina Scherbedinskaya, 26, who received 10-day sentences. Alla Korkach, 28, and Viktoria Yurieva, 22, were fined, while parents of the sixth dancer, who was not named because she is a minor under the age of 18, face fines and monitoring over charges of "failing to perform parental duties for raising minors."
The six could be seen in a YouTube video published Friday, performing a choreographed dance that at times displays the act of "twerking," a form of dance involving low squatting and hip thrusts. A large memorial which marks a 1943 battle in which the Soviet army captured the area from Nazi forces shows in the background.
The ladies said they filmed the video as a promotion for dance classes at a local school.
Prosecutors claim the "erotic and sexual twerk dance" was disrespectful to those who died in the conflict.
"This incident of disrespect for the memory of war history is unacceptable and any attempts to desecrate sites of military glory will be stopped immediately," the BBC quoted prosecutors as saying.
Russian President Vladimir Putin criminalized denial of Nazi war crimes and distortion of Soviet involvement in World War II last year and has repeatedly noted that Ukraine's pro-Western government is filled with "fascists."
The sentences come as Russia prepares to celebrate the 70th anniversary of its World War II victory, which several Western leaders have planned to skip in protest of Russia's involvement in the Ukraine crisis.
The incident also follows a national scandal over a YouTube video of girls from a dance school in Orenburg twerking while dressed in striped leotards, mini-skirts and stockings.The video, which has been viewed over 23 million times, resulted in the cancellation of twerking classes at the school and an investigation by Russian authorities as to whether a "debauched action" took place.
Most Commented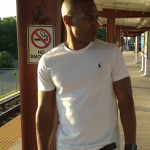 Sponsors