Sarah Palin Calls For Obama Impeachment
---
( 4UMF NEWS ) Sarah Palin Calls For Obama Impeachment:
Sarah Palin says 'it's time to impeach' President Obama.
In a biting editorial for conservative news site Breitbart.com, the former Alaska governor and 2008 GOP vice presidential candidate pointed to problems with immigration, the national debt and Obamacare in proclaiming her disdain for the President.
"Enough is enough of the years of abuse from this President. His unsecured border crisis is the last straw that makes the battered wife say, 'No mas,'" Palin wrote.
"It's time to impeach; and on behalf of American workers and legal immigrants of all backgrounds, we should vehemently oppose any politician on the left or right who would hesitate in voting for articles of impeachment," she added.
Palin, who has called for Obama's impeachment before, blames a plethora of national problems on the President in the stinging piece, including the government being "trillions of dollars in debts," health care systems across the nation being "overrun," and social services and schools in the U.S. being "stretched to the max."
"Who's looking out for the American workers? Who has their backs? Who fights for them," asked Palin, who hasn't held elected office since she resigned as Alaska governor in 2009. "Have faith that average American workers — native-born and wonderful legal immigrants of all races, backgrounds, and political parties — do care because we're the ones getting screwed as we're forced to follow all our government's rules while others are not required to do so."
Palin's sharp words come as House Republicans are preparing a lawsuit against Obama, accusing him abusing his power and of failing to carry out laws passed by Congress.
Many political observers have blasted the suit as a stunt created only to drum up support for the GOP ahead of fall midterm elections.
Most Commented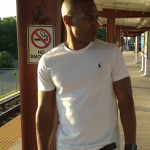 Sponsors