SC Officer Fired After Incident With Female Student
---
( 4UMF NEWS ) SC Officer Fired After Incident With Female Student:
Senior Deputy Ben Fields has officially been terminated from his position, according to Richland County Sheriff Leon Lott. "What she did doesn't justify what our deputy did," he told the press during today's conference.
Lott fired Fields today for not following proper training or procedure after violently arresting the teenage girl, an incident he refuses to look over. "It's not what I expect from my deputies, and it's not what I tolerate from my deputies," Lott stated. "I wanted to throw up; it makes you sick to your stomach. You can't watch the video without having those feelings."
As for the student, Sheriff Lott admitted "there's some responsibility that falls on her," but she "wasn't a danger at that point. She was just being non-compliant and disrespectful."
A video recently surfaced out of South Carolina, showing an officer violently slamming a female student and dragging her out of a chair.
Deputy Ben Fields of the Richland County Sheriff's Department has been placed on administrative duty after video showed his dramatic arrest of a student at Spring Valley High School in Columbia. According to Lt. Curtis Wilson, Sheriff Leon Lott was disturbed by what he saw." Wilson added that Lott "has questions. He has questions just like everybody else does. And he wants answers to those questions."
The video quickly started spreading on the internet on Monday (October 26), which shows Fields approaching a student's desk, and then flipping it over and draggin the student out of her chair. A separate video, which you can view above, shows the officer restraining the student.
Sheriff Lott revealed that the student was noncompliant when a teacher asked her to leave the classroom, and an administrator was called in to ask the girl to leave. After she refused again, Fields, the school's resource officer, was called in to remove the student and she allegedly resisted arrest. The student was charged with disturbing schools and she was released into the custody of her parents.
Superintendent Dr. Debbie Hamm released a statement following the incident, "Our District is deeply concerned about an incident that occurred at Spring Valley High School today. The incident took place between a school resource officer employed by the Richland County Sheriff's Department and a student. Video of the incident is circulating on social media."
"Student safety is and always will be the District's top priority. The District will not tolerate any actions that jeopardize the safety of our students. Upon learning of the incident, school and district administrators began an investigation. We are working closely and in full cooperation with the Richland County Sheriff's Department to conduct a thorough and complete investigation."
"Pending the outcome of the investigation, the District has directed that the school resource officer not return to any school in the District."
Most Commented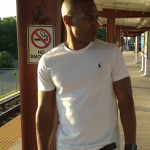 Sponsors