Scrappy Dumps Erica Proposes To Shay
---

( 4UMF NEWS ) Scrappy Dumps Erica Proposes To Shay:
When Mama Dee SWORE that she'd get her son SCRAPPY to dump his THEN-FIANCE Erica, and get him to propose to SHAY . . . we were like HEEEEELZ NO!!!
But MediaTakeOut.com EXCLUSIVELY learned ( which means mediatakeout made it up ) that momma got EXACTLY what she promised.
As we reported about a month ago, Scrappy and Erica BROKE UP. But there's more. Scrappy kept his CLOSE PERSONAL FRIENDSHIP with Shay going.
And this past weekend . . . SCRAPPY PROPOSED TO SHAY!!!
Don't expect to see a ring just yet. You see Scrappy's LOVE AND HIP HOP checks are being GARNISHED by Erica - who put him on SUPPORT. So Scrappy didn't have the FUNDS AVAILABLE to buy her a ring yet.
But that won't be for long. We're told that Momma Dee has promised to LOAN SCRAPPY the funds to buy Shay a GORGEOUS RING.
Congrats to the happy couple. It was a very UNORTHODOX way that they got together . . . but LOVE ALWAYS FINDS A WAY!!!
Related articles
We give the news and nothing but the news! So help us God!!!
Most Commented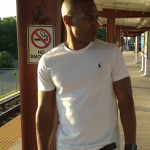 Sponsors