---
( 4UMF NEWS ) Sean Lee Injured:
We don't yet know the full news on the left knee injury that Dallas Cowboys linebacker Sean Lee suffered on Tuesday, but there isn't a lot of positive juju coming from Valley Ranch right now.
Lee went down during "non contact" OTA drills and had to be helped off the field, while favoring his left knee. ESPN's Ed Werder and Adam Schefter both are hearing bad news.
Sean Lee to have MRI to determine severity of left knee injury. League source tells me team fears injury is serious one.

— Ed Werder (@Edwerderespn) May 27, 2014
Can confirm the cowboys initial fear, per sources, Sean lee has torn acl and will be lost for season

— Clarence Hill (@clarencehilljr) May 28, 2014
The Cowboys ran a screen play and first-round offensive guard Zach Martin pulled out and appeared to pancake Lee on the play — reminder: this is a "non contact" practice.
Is this the curse of Johnny Manziel? Martin was the player the Cowboys took in Round 1 despite Manziel being the highest-rated player on the team's board. Sans bad luck, the Cowboys wouldn't have much luck at all, it would appear.
Lee is a fantastic player but has suffered a rash of injuries in his career. He missed five of the final six games of the 2013 season with hamstring and neck injuries, has never played a full 16-game season in the NFL and now has missed two Week 17 games in his career with the Cowboys having a division title at stake. Lee also suffered a torn ACL (right knee) in college but returned the following year to play well.
Is he done for the season? Not necessarily. Because this happened in May, it's possible he could be placed on the designated to return IR and be back late in the season considering how fast some players return from injury. But that can't be assumed at all.
We know this much: The Cowboys love Lee — after all, they signed him to a seven-year, $42.6 million contract last August — and know that they will miss his leadership on a rebuilding defense if he's out for a long time.
Related articles
Most Commented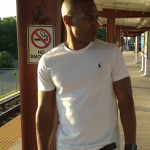 Sponsors