Server Gives Aretha Franklin No Respect
---
( 4UMF NEWS ) Server Gives Aretha Franklin No Respect:
Soul diva Aretha Franklin has lashed out at the Johnny Rockets server who showed D-I-S-R-E-S-P-E-C-T by telling her she wasn't allowed to eat her takeout inside the restaurant.
The 72-year-old said she was 'screamed at' in an Ontario, Canada franchise on Tuesday after performing a sold-out show.
'I got up and walked out. I said, 'You should eat it yourself and you pay for it',' the Queen of Soul told New York Daily News about the experience.
'My nephew mentioned to her who I was and she said she didn't care who I was... She's a public servant and she shouldn't speak that way to anybody, celebrities or non-celebrities.'
Speaking for the first time since the incident, Franklin recalled she ordered her usual - a hamburger and cherry coke to go - before sitting at an empty table while she waited.
She said a worker in her mid-30s then blasted her, saying: 'You can't sit there.'
'I said, 'Excuse me, what do you mean I can't sit here?' recalled Franklin, who was with her nephew.
The worker told Franklin, who released her smash hit Respect in 1967, that the seating area was only for people eating in.
The Natural Woman singer said she calmly replied that she would eat-in and was shocked when the server told her she couldn't because she'd ordered takeout.
'I got up and walked out,' the musician said. 'I said, 'You should eat it yourself and you pay for it'.'
A Johnny Rockets spokeswoman said the franchise owner was sorry for the actions of 'a new and very young employee.'
She says the owner spoke with the employee and clarified the takeout policies.
The Grammy Award-winner doesn't think that's enough.
'I like Johnny Rockets and I'll go on liking Johnny Rockets, but not that one,' Franklin told Daily News
Related articles
Most Commented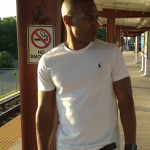 Sponsors