Seven Confirmed Dead In Harlem Explosion
---
( 4UMF NEWS ) Seven Confirmed Dead In Harlem Explosion:
Rescuers combing the rubble of two collapsed East Harlem apartment buildings discovered a seventh victim early Thursday as they continued to search for more missing people.
Fire Department spokesman Danny Glover said Thursday morning the body was the fourth found overnight. Three bodies were found Wednesday following the massive explosion at the East Harlem address at Park Avenue and 116th streets.
Fire officials say at least 60 people were hurt in the fiery blast that erupted about 15 minutes after a neighboring resident reported smelling natural gas.
Crews used generator-powered floodlights and thermal imaging cameras to identify heat spots -- bodies or pockets of fire -- at the site where two 5-story apartment buildings were reduced to bricks, splinters and twisted metal.
"This is a difficult job, a challenging job," Fire Department spokesman Jim Long said. He said it was "a very terrible and traumatic scene."
Police said two women believed to be in their 40s were among the dead. Hunter College identified one as Griselde Camacho, a security officer who had worked for the college since 2008.
Earlier, fire officials said nine people were unaccounted for. Mayor Bill de Blasio cautioned that the missing may not have been in the building.
Standing outside a scene of twisted, smoking devastation, de Blasio said preliminary indications point to leaking gas as a cause.
"This is a tragedy of the worst kind because there was no indication in time to save people," de Blasio said. "We have lost two people already."
Some 200 firefighters worked to control the fire that followed the blast.
Raphael Ruiz-Moran stood outside with other onlookers waiting to get what information he could. His uncle and other family members live about half a block from the scene and so far, he got no answer when he tried to call them.
The buildings, now flattened, housed a Spanish Christian Church and a piano repair store..
"It felt like an earthquake had rattled my whole building," Waldemar Infante, a porter who was working in a basement nearby, told the Associated Press. "There were glass shards everywhere on the ground, and all the stores had their windows blown out."
The mayor said the explosion occurred at 9:31 a.m. ET, only minutes before a Con Ed utilities team arrived on the scene to check on the reports of a gas leak.
Most Commented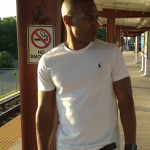 Sponsors