Shaggy And Friends Live Stream
---
( 4UMF NEWS ) Shaggy And Friends Live Stream: 
JAMAICANS here and in the diaspora who are unable to attend the Shaggy and Friends show tomorrow night will be able to watch the much-anticipated event live on the Internet thanks to a partnership between telecoms giant Digicel and the Jamaica Observer.
Digicel is streaming the concert live to its over 600,000 fans on Facebook as well as viewers on the Shaggy and Friends website and on the Jamaica Observer website.
The online audience will also have an opportunity to donate during the show which is being staged to raise funds for the Bustamante Hospital for Children.
"Providing the live stream is an important part of how we can help to get the message out about the need to donate funds for the Bustamante Hospital, while at the same time giving online viewers a free opportunity to enjoy some of the best artistes on the world stage," said Shelly-Ann Harris, Digicel's senior communications manager.
"We understand that this is what people wanted; the chance to be a part of the event on Saturday, since not everyone will be able to physically attend, and so we are delighted to be able to partner with the Observer and respond to that need," Harris added.
The Observer's Head of Advertising, Marketing and Communications Natalie Chin-Watkins agreed.
"Shaggy and Friends is such a worthwhile cause that the Jamaica Observer had to come on board again, and we are excited about this new, expanded role", Chin-Watkins, said. "We have an enormous online presence, especially in the diaspora, and we hope that streaming the concert to Jamaicans at home and abroad will not only give them an extraordinary viewing experience but also inspire them to become involved and help in whatever way they can. It's really about making a lasting difference."
On December 18, Digicel in partnership with the Shaggy Make A Difference Foundation, set up a donation line for the hospital. The phone line allows persons to contribute $50 to the charity by sending a text message to or calling 444-2498. Persons can donate now and during the live concert tomorrow.
Digicel's commitment to the Bustamante Children's Hospital was cemented earlier this year when the company donated US$1 million towards the construction of the Caribbean's first children's cardiac wing which will see 400 life-saving paediatric operations taking place per year.
Related articles
Most Commented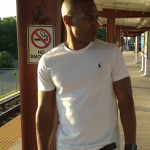 Sponsors