Shaq And Kobe Reunite At Staples Center
---
( 4UMF NEWS ) Shaq And Kobe Reunite At Staples Center:
There was a nice little reunion before Sunday night's Golden State Warriors-Los Angeles Lakers game at the Staples Center. Before the game, former teammates Shaquille O'Neal and Kobe Bryant ran into each other and had a nice exchange. The two shook hands and even shared a friendly hug.
Shaquille O'Neal and Kobe Bryant embrace pic.twitter.com/iMe3QxF2Q8

— Ben Golliver (@BenGolliver) November 17, 2014
Bryant and O'Neal were teammates on the Lakers from 1996 to 2004 and teamed up to win three championships. They formed a dynamic duo on the court, and it looks like they were happy to see each other on this night.
Related articles
Golden State Warriors, Houston Rockets, Kobe Bryant, Los Angeles Lakers, Miami Heat, National Basketball Association, San Antonio Spurs, Shaq And Kobe Reunite At Staples Center, Shaquille O'Neal, Staples Center, Tim Duncan
Most Commented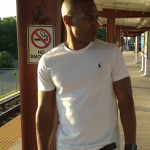 Sponsors