Shooting On Morehouse Campus
---
( 4UMF NEWS ) Shooting On Morehouse Campus:
ATLANTA (AP) — A Morehouse College student has been hospitalized after being shot over a pick-up basketball game.
Morehouse Spokeswoman Elise Durham told the Atlanta Journal-Constitution (http://bit.ly/11qlZCM) the shooting happened at Samuel A. Archer Hall. Police spokesman John Chafee says officers responded to a report of a shooting on the campus and turned the investigation over to Morehouse campus police. Durham says four shots were fired and the unidentified student is in stable condition at Grady Memorial Hospital.
The student's age and classification were unclear Friday night.
Durham says two people are suspected in the shooting and they are believed to be students at the Atlanta University Center. The Atlanta University Center is composed of Morehouse College, Clark Atlanta University and Spelman College.
No arrests or additional injuries were reported.
Related articles
We give the news and nothing but the news! So help us God!!!
Most Commented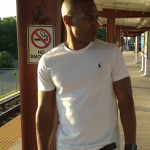 Sponsors