Shots Ring Out At Young Jeezy Video Set
---

( 4UMF NEWS ) Shots Ring Out At Young Jeezy Video Set:
I wasn't there, but I heard something was going down in the A last night. Now, this is the deal. Jeezy did a video shoot for the song, "Ride for My Ni**a" yesterday in SW Atlanta. The song is from the It's the World mixtape. People were lingering around the place, waiting for Young to get over there. Before Jeezy got on set, somebody busted a couple shots off in the air on the block behind the video set. Now, to the G'z that were there, they didn't seem to think too much of it. But, the regular people got a bit nervous. For the most part, everything else was cool and Jeezy recording the video and…we'll see it soon enough.
JEAH!
Related articles
We give the news and nothing but the news! So help us God!!!
Most Commented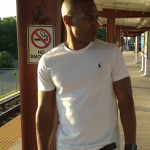 Sponsors