Sick Woman Sparks Ebola Scare Mid Air
---
( 4UMF NEWS ) Sick Woman Sparks Ebola Scare Mid Air:
An ill passenger on a cross-country flight from John F. Kennedy Airport to Los Angeles International Airport sparked a brief Ebola scare Sunday afternoon, health officials said.
United Airlines Flight 703 was diverted to a remote gate once it arrived in Los Angeles after a woman aboard the plane vomited and exhibited flu-like symptoms, Los Angeles County health officials said.
A hazardous materials crew responded to the plane and questioned the passenger about her travel history and symptoms and were able to determine that she had not contracted the deadly virus. The passenger later refused to be taken to the hospital and left the airport.
"There is no risk of Ebola infection to any of the passengers or crew on the flight," the Los Angeles County Department of Public Health said in a statement.
A stepped-up screening program to check the temperatures of travelers arriving from West Africa is starting at New York's Kennedy International Airport, part of an effort to stop the spread of Ebola. Sheldon Dutes reports.
The passenger, in her 20s, had been to South Africa but not the area of western Africa where the Ebola virus has been rampant, Los Angeles Fire Department Capt. Jaime Moore said.
The woman appeared to be airsick.
Forty LAFD firefighters and paramedics, along with airport police, LA County health officials and FBI agents, responded to the incident.
"They put her in the back in the galley area and kept all other passengers away from her when they realized she was sick," said another passenger. "The pilot came on and said that two agencies were fighting over how it was going to be dealt with, which is why we were sitting there for so long."
After more than two hours on the tarmac, passengers were escorted off the plane when officials learned it was a false alarm.
"The flight attendant would turn up with a mask over her face and walk down the aisle rapidly, and everybody would look panicked, and then she would come back without it. So there seemed to be a lot of confusion," another passenger said.
The scare comes less than a week after another passenger at LAX was rushed to the hospital in an Ebola scare. The passengern had traveled to Liberia.
The scare comes just days after JFK began screening for Ebola.
Most Commented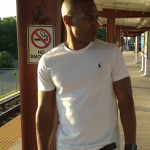 Sponsors