Sincerely Collins Ft Rittz And Jarren Benton – Light Work
---
( 4UMF NEWS ) Sincerely Collins Ft Rittz And Jarren Benton - Light Work:
Arizona MC Sincerely Collins drops a super banger featuring Strange Music's own Rittz & Funk Volume's Jarren Benton. The name of this record is called "Light Work" and the song is from his upcoming album Destroyer. Which will be released February 16, 2015 via DJ Bootleg Kev & Collins' 'Better Different Music Group' imprint.
The Arizona rapper just came of a Controversial verse on the "Arizona Vs Everybody" joint that put the entire Arizona marketplace in a frenzy. Check out this record right here right now. Trust me when I tell you, this joint goes pretty hard.
Check it out:
Most Commented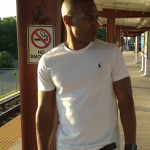 Sponsors