---
( 4UMF NEWS ) Sky - Gifts:
Here's some positive and soulful music to start your Monday and week out right! Up and coming singer, songwriter and producer Sky debuts his first single "Gifts." Written and produced by Sky, "Gifts" provides a message of hope and a promise of better days to come.
Check it out:
Sky first started in the music business as a producer creating beats for numerous underground artists and rappers. After making a name for himself as a producer, this is Sky's first foray as an artist in front of the mic.
"Gifts" is the first single off of Sky's upcoming EP. The official music video for will be released in the following weeks.
Most Commented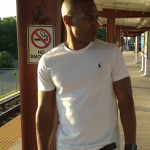 Sponsors