Slim Dunkin Murder Verdict Not Guilty
---
( 4UMF NEWS ) Slim Dunkin Murder Verdict Not Guilty:
Rapper Yung Vito gets off for killing rapper Slim Dunkin. He gets off on murder and felony murder. But then gets the whole entire law book is thrown at him for having a illegal fire arm while having a felony. Giving him 25 years all this to say in court that the argument and all that lead after it started over a bag of candy. SMDH!!!

Peep the story:
The Atlanta Journal-Constitution
The man accused of killing Atlanta-based rapper Slim Dunkin was found not guilty of murder Monday.
Vinson Hardimon, 30, was convicted on charges of aggravated assault and possession of a handgun during the commission of a felony. Fulton County Superior Court Judge Craig Schwall gave him the maximum sentence of 25 years.
Hardimon was accused of fatally shooting Slim Dunkin, whose real name is Mario Hamilton, at an east Atlanta studio in December 2011.
An altercation started between the two men when Hamilton began rapping about a rival with dreadlocks, which Hardimon was wearing at the time, according to witnesses.
Witnesses told police Hardimon, also known as Young Vito, stormed into the recording booth and began to fight. When they were separated and Hamilton went after his adversary, Hardimon shot, prosecutors said.
Hamilton, 24, was transported to Grady Memorial Hospital, where he died.
Hardimon was eventually arrested and held without bond.
The jury started deliberating the case Friday.
Story @ AJC
Related articles
Assault, Atlanta, Atlanta Journal Constitution, Dunkin, Friday, Grady Memorial Hospital, Hardimon, Jury, Legal treatise, Murder, O. J. Simpson murder case, Plea, Rapping, Slim Dunkin Murder Verdict Not Guilty
We give the news and nothing but the news! So help us God!!!
Most Commented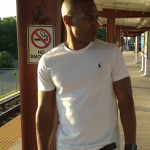 Sponsors