Snoop Dogg Says He Wants To Be Twitter CEO
---
( 4UMF NEWS ) Snoop Dogg Says He Wants To Be Twitter CEO:
Snoop Dogg is ready for his next role: CEO of Twitter.
Following Twitter's announcement that Dick Costolo is stepping down as CEO, the rapper wasted no time and announced his candidacy via Twitter.
The "Drop it like it's Hot" singer has received a lot of support from fans on Twitter and even made the #IfSnoopWasTwitterCEO hashtag trend.
Most Commented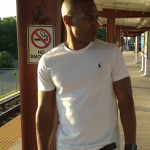 Sponsors