Sofia Vergara Calls Off Wedding
---
( 4UMF NEWS ) Sofia Vergara Calls Off Wedding:
Gorgeous Modern Family actress Sofia Vergara has called off her wedding to fiance Nick Loeb following a dramatic row at a star-studded party last week.
The Colombian - paid £250,000 a show as Gloria in the American series - is said to have called time on her tempestuous relationship with Loeb, a condiments tycoon.
The pair have dated for three years, but a trip to swish US beach resort the Hamptons ended in disaster. Their engagement has been plagued by arguments, with Sofia apparently as feisty as her character in Modern Family.
Sources claim that they have reconciled after disputes before, but this one finished nastily so it's doubtful they'll get back together this time.
Related articles
Most Commented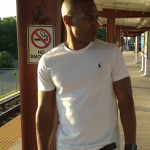 Sponsors