Spike Lee Claps Back At Chance The Rapper
---
( 4UMF NEWS ) Spike Lee Claps Back At Chance The Rapper:
Spike Lee has been on a promo tour defending his latest film Chi-Raq which included a recent stop by MSNBC. Chris Hayes sat down with the iconic filmmaker as he addressed some of the criticism its received.
Hayes asked him about Chance the Rapper, who has been very vocal about his disdain for the movie. Lee also had some choice words for Chicago mayor Rahm Emmanuel.
Check it out:
Most Commented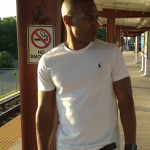 Sponsors