Spike Lee To Direct Eminem's Next Video
---
( 4UMF NEWS ) Spike Lee To Direct Eminem's Next Video:
Eminem just did the best thing. Earlier today (April 5th), Eminem revealed on his personal Instagram account that Spike Lee will be directing his next music video, "Headlights".
According to the Instagram post, the music video for the fourth The Marshall Mathers LP 2 single will be directed by Spike Lee and shot in Eminem's hometown of Detroit. "Headlights", which featutres Nate Reuss is currently #11 on on Billboard's R&B/Hip Hop Digital Songs.
Check out Eminem revealing Spike Lee as the director of "Headlights" on Instagram below:
Related articles
Most Commented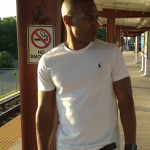 Sponsors