Star Studded Birthday For Civil Rights Icon
---
( 4UMF NEWS ) Star Studded Birthday For Civil Rights Icon:
It was definitely a star-studded event last night in Atlanta in celebration of Civil Rights Icon and Rev. Dr. Joseph Lowery's 92th Birthday.
This year marked a bittersweet celebration for Lowery after losing his wife, Evelyn Lowery, of 70 years to a massive stroke.
The celebration took place at Morehouse College. The event was supposed to have been hosted my comedian Steve Harvey. Unfortunately, he became ill and was not able to attend. His wife Margie Harvey attended and a statement of apology was given.
In Steve's place, comedian Chris Tucker hosted. Among the attendees were media mogul Tyler Perry, actor Jamie Foxx, singer Sara VonZine Davis, actor Malcolm Jamal Warner, and many others.
The event was open to the public. All proceeds benefited the youth programs at the Joseph E. Lowery Institute for Justice and Human Rights at Morehouse College.
Related articles
Atlanta, Chris Tucker, Civil and political rights, Evelyn Lowery, Jamie Foxx, Joseph Lowery, Malcolm-Jamal Warner, Morehouse College, Star Studded Birthday For Civil Rights Icon, Steve Harvey, Tyler Perry
Most Commented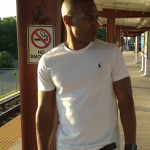 Sponsors