Star Threatens To Slap Ebro To His Face
---
( 4UMF NEWS ) Star Threatens To Slap Ebro To His Face:
Everyone should know, once you threaten someone you better follow through. If you don't, you look crazy out here.
Star confronted Ebro during the Total Slaughter battle event, after a quick battle rap discussion Star brought up wanting to slap Peter Rosenberg. Ebro doubted the former radio personality would slap Rosenberg, Star then asked if Ebro wanted to experience the slap awaiting Rosenberg. Ebro gladly brought his face closer to Star, in hopes of receiving that slap. Star suddenly changed the subject and concluded the interview.
Watch footage below....
Related articles
We give the news and nothing but the news! So help us God!!!
Most Commented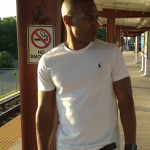 Sponsors