Steakhouse Waiter Pulls Out Gun During Brawl With Customer
---
( 4UMF NEWS ) Steakhouse Waiter Pulls Out Gun During Brawl With Customer:
Gunfire erupted Wednesday during a fight between a waiter and a customer at a San Antonio steakhouse.
The incident happened around 1 p.m. at the Little Red Barn Steakhouse when a customer became unhappy with a meal, WOAI-TV reports.
The customer confronted the waiter and put him in a headlock after the two started to fight, police said.
Police said the waiter, who hasn't been identified, was able to get out of the headlock. He then pulled out a gun and fired three rounds at the ceiling.
The waiter and customer both fled the scene.
No one was injured by the gunfire, police said. The restaurant, which was half-full at the time of the shooting, was closed while authorities investigated.
The steakhouse's manager told officials that employees aren't allowed to bring weapons to work.
Most Commented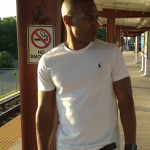 Sponsors