Stevie J And Mimi Faust Escape Shooting
---
( 4UMF NEWS ) Stevie J And Mimi Faust Escape Shooting:
The streets are talking and if what they are saying is true then Stevie J and Mimi Faust should get down on their knees and thank God they are still alive because the 'Love & Hip Hop Atlanta' stars were nearly turned into swiss cheese.
Here's what MediaTakeOut is reporting:
According to multiple sources, GOONS shot up their hotel - and we're told that they were trying to ASSASSINATE THE REALITY STARS.
It all started when Stevie and Mimi were at Charlotte's Club Empire - to celebrate the CIAA tournament. A MediaTakeOut.com insider explains, "Stevie got into it with someone in the club - and they had a lot of friends. Before you know it - a bunch of people JUMPED STEVIE and Mimi."
We're told that Stevie and Mimi managed to ESCAPE the melee - and drive back to their hotel - the Hyatt Place hotel. Both Stevie and Mimi suffered minor injuries - and we're told that Mimi's clothes were "ripped off" during the melee.
But that's when things turned DEADLY. Moments after Stevie and Mimi went into their hotel, were told that the same people that were FIGHTING STEVIE - allegedly shot up the hotel. A van which looks JUST LIKE THE ONE THAT STEVIE AND MIMI arrived in - was SHOT by machine guns.
Here is how local media is reporting the shooting - they do NOT YET know about the Stevie J tie to it:
Three men in town for the CIAA tournament were arrested Sunday after they fired dozens of bullets into two vehicles and an uptown hotel and were found in possession of an AK-47, police said.
No one was reported injured during the early morning gunfire, which happened around 4:40 a.m. near the Hyatt Place hotel.
Most Commented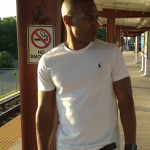 Sponsors