Stranger Slaps Baby And Calls It The N Word
---
( 4UMF NEWS ) Stranger Slaps Baby And Calls It The N Word:
A man has slapped a crying baby aboard a Delta Air flight from Minneapolis on Feb. 8, according to reports out this week.
The baby was reportedly crying on the Atlanta bound flight earlier this month as the flight neared its destination. However, the crying angered fellow passenger, Joe Rickey Hundley of Idaho, who screamed out what is being called a "racist epithet" at the infant and slapped the crying baby in the face.
The baby's mother, 33 year old Jessica Bennett of Minneapolis, has described the attack, saying that the hard slap caused a scratch under the baby boy's right eye.
A police report also describes that as Hundley slapped the child he shouted out, "Shut that (n-word) baby up!"
Obviously the slap failed to quieten the infant, who witnesses describe started wailing even louder after being hit across the face.
The attack sparked several concerned passengers to come over and aid the situation, and the 60 year old attacker was later arrested for his assault.
Reports have confirmed that the man also has a 2007 charge on his name for carrying a concealed weapon and for public intoxication.
However, Hundley's attorney has already spoken out and asked that people not rush to judge his client. Hundley's attorney Marcia Shein said Friday: "We think that it is important to let the case develop, and we'll see how it all comes out."
After arresting Hundley, police also found that the suspect was intoxicated.

Related articles
We give the news and nothing but the news! So help us God!!!
Most Commented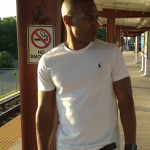 Sponsors