Student Punches Teacher Because Of Racist Comment
---
( 4UMF NEWS ) Student Punches Teacher Because Of Racist Comment:
Last week, a Maryland student punched a teacher over a racially insensitive comment.
Although the Prince George's County school system would not divulge what was said to upset the student because of privacy reasons, students and parents say it was insensitive and racially charged.
"If the comment was made that I was told was made, I can understand the pain and the anger in that student," parent Cynthia Leslie told News4.
School officials at Forestville High School are not calling for higher security, saying that the incident was isolated.
A photo obtained by local news show a beaten and bloody teacher after the incident.
"It's really baffling, on both sides. From what I understand, he was really injured," parent Stephanie Benning said.
Related articles
Agriculture, Associated Press, Daily Mail, Elementary school, Forestville High School, Maryland, NBC, School district, Student, Student Punches Teacher Because Of Racist Comment, Teacher
Most Commented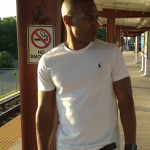 Sponsors